Mercedes-Benz and Bosch Self Driving Taxis Take San Jose By Storm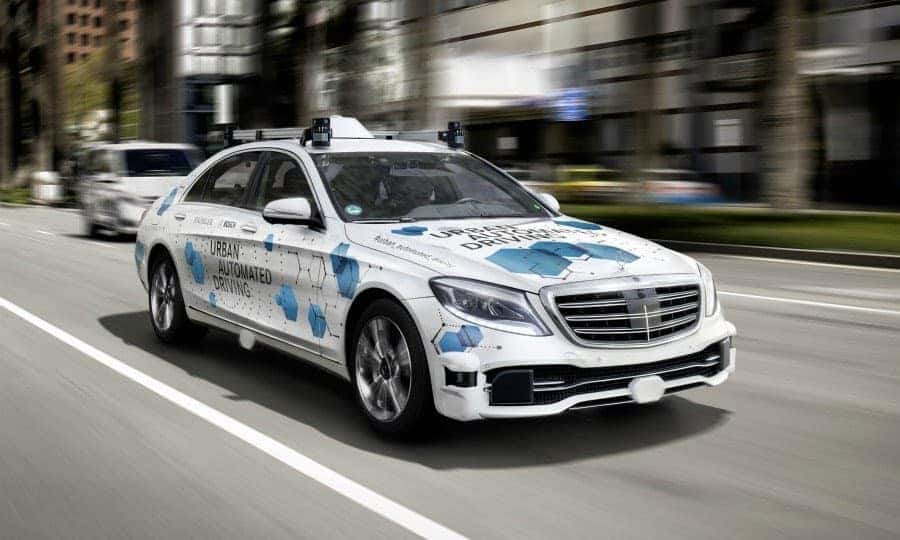 Self-Driving Taxi Services
In San Jose, CA, a new self-driving taxi service is currently in the works by two of Germany's most prominent companies: Mercedes-Benz and Tier 1 auto supplier Bosch. Between West San Jose and the city's downtown area, autonomous S-Class automobiles will bring passengers to-and-fro, as announced by the two companies Monday.
It's worth noting that these vehicles are not part of an active car service as with other autonomous taxi pilots. According to the companies, these cars will operate on a particular route along the San Carlos Street and Stevens Creek Boulevard through fares. The self-driving vehicles will feature safety drivers in the front seats to monitor the driving. A particular group of passengers will receive access to an app for which they can book rides. 
In the past, Mercedes-Benz and parent company Daimler has worked several self-driving projects varying between futuristic concepts, like the F 015 or the Smart Vision EQ to more reasonable endeavors that are more imminent, like the Daimler's semi-automated Freightliner truck.
Although a full-fledged taxi service isn't up and running at the moment, this will be the first time that either company will offer anything resembling anything close to one.
Last year, Mercedes and Bosch first revealed their plan to launch a free self-driving ride-hailing service in the latter half of 2019. However, at the time, the companies were still deciding between S-Class cars and V-Class vans. It seems that Mercedes is aiming for a more luxurious feel by choosing S-Class, premium-minded customers with its first autonomous mobility service.
The Competition
The powerhouse companies aren't the first to offer a ride-sharing service through semi and fully-autonomous means. In Phoenix, Waymo is shuttling willing participants. In a similar fashion, Lyft has been offering rides in Las Vegas. Voyage, a startup company, is also giving rides in a retirement community, located in Florida. 
For the 2020 Olympics in Tokyo, there are plans on offering rides in self-driving cars.
Current Updates
As of yet, it has not been announced by either company of how many vehicles it was using for the pilot, nor how many customers they hope to include in the ride-hailing trials. For the last two years, Bosch and Mercedes-Benz have been working together on the software for controlling the movement and management of the vehicle. Although there wasn't any mention of the GPU company during its December 9th  announcement, Mercedes has previously stated that it was relying on a custom version of Nvidia's autonomous vehicle technology.
In California, Mercedes-Benz is one of 65 companies licensed to test autonomous cars on public roads. A 2018 report to California DMV from the company states that four vehicles were registered for testing and reported 682.52 disengagements (instances when the safety driver was either forced to take over or voluntarily took over driving duties from the vehicle) per 1,000 miles.
Mercedes‑AMG® A 35 Sedan
While you're waiting on the future, why not look at the present with the all-new 2020 Mercedes‑AMG® A 35 Sedan. This car has a 2.0-liter four-cylinder turbo engine, 302 hp and 295 lb-ft of torque. It also comes with an optional AMG® Ride Control suspension with adaptive adjustable damping as well as an optional AMG® Aerodynamics Package.
Exciting "futuristic" functions of the new AMG® include the MBUX multimedia system with voice control, a fully digital instrument cluster with three AMG® displays, as well as AMG® steering wheel with paddles and touch control buttons.
The future is already here! Take a spin in this one of kind 2020 Mercedes sedan.
For more information, please visit Mercedes-Benz of Washington.
Photo Source/Copyright: Automotive News