Motor1 Honors The S-Class Sedan With The 2021 Star Award For Best Luxury Vehicle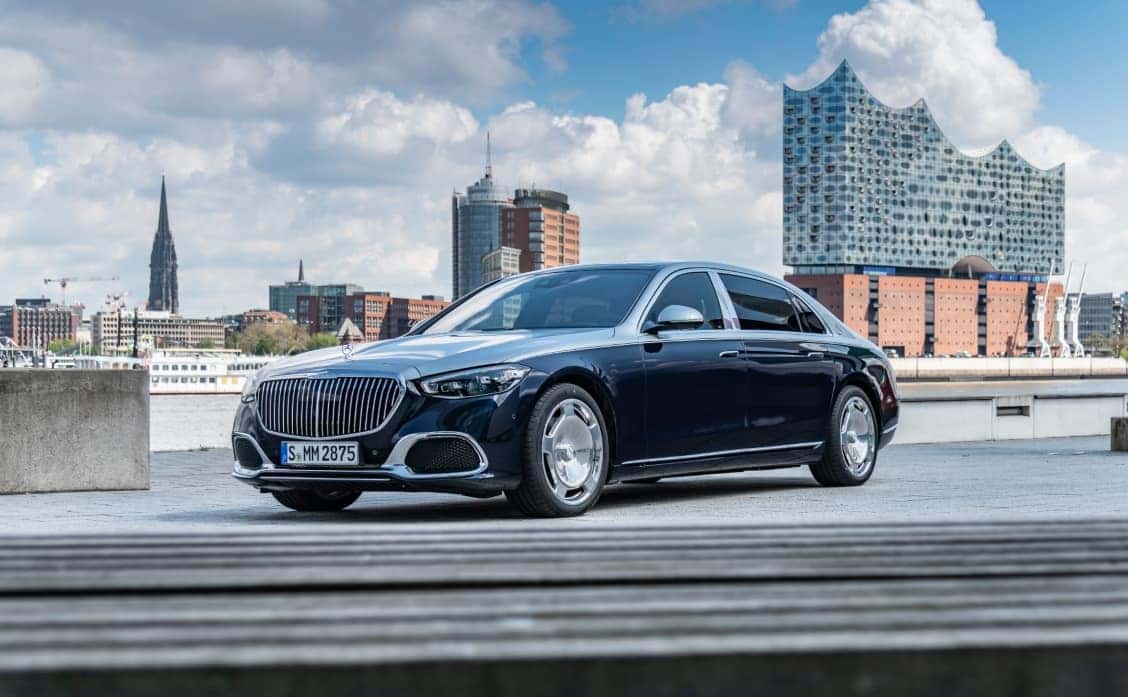 2021 Star Award for Best Luxury Vehicle
Last week, car site Motor1 awarded the Mercedes-Benz class their 2021 Star Award for Best Luxury Vehicle. The reviewers say that comfort played a significant role in their decision, but even more so on the car's equipment, ride quality, design, and an extensive list of technologies. In total, this opulent vehicle received 9.7 out of 10 points, and while that mirrored the same figure for the Genesis's G80, the German automaker still outperformed with its innovative interior gadgets and overall design.
Let's explore more of what makes the 2021 Mercedes-Benz S-Class so great.
How The S-Class Outclasses The G80
First off, Mercedes-Benz has always been highly adept in original and fresh ideas for each and every one of its models, especially when it comes to its beloved S-Class flagship. Motor1's reviews stated that they noticed that the 2021 sedan didn't feel as rough as the G80, since it soaked up the pavement and replaced any discomfort with "cloud-like cushiness".
While both the S-Class and G80 did well providing first-rate quality with the leather material and generous support in the front seats, the S-Class has headrest pillows for Christ's sake! Not to mention, its massage system is simply out of this world, as well as its snuggly feel in the second row, owing to its soft leather and adjustable seating positions. On top of this, there is an optional ottoman by the passenger's side seats (available in specific trims). In this case, rear seat occupants are gifted even more than those in the front.
Regarding technology, the S-Class's current version of the MBUX infotainment display was impossible to beat for its quality. This 12.8-inch central screen is even simpler to use and has better features. The screen's fast response time made navigation a breeze, while other features like the GPS's augmented reality, head-up display, the "Hey, Mercedes" voice command system, slew of ambient lighting configurations, and world-class Burmeister audio system ensures that any occupant will never want to leave.
At last, the performance. The Mercedes-Benz S580's twin-turbocharged 4.0-liter V8 has an incredible output of 496 horsepower and 516 lb-ft, opposed to the G80's twin-turbo 3.5-liter's output of 375 hp and 391 lb-ft. Other factors like German car maker's rear-wheel steering and adaptable suspension, helped make the car make unflustered turns. Most of all, the V8 powertrain exudes cultivation and smoothness, while the opposing team's motor was much conspicuous in its presence. Overall, nobody does it better than the Benz family.
Mercedes-Benz of Washington
Don't just take our word for it! See all that the 2021 S-Class has to offer at Mercedes-Benz of Washington. We carry an extensive range of vehicles from the automaker in various shapes, sizes, and prices. Those who are interested in any of our vehicles can simply view our online new car inventory and chat with a representative for further assistance.
Photo Source/Copyright: Daimler Media
*European Images Shown