RANGE WAR! The EV Race Intensifies With Mercedes EQS EPA Rating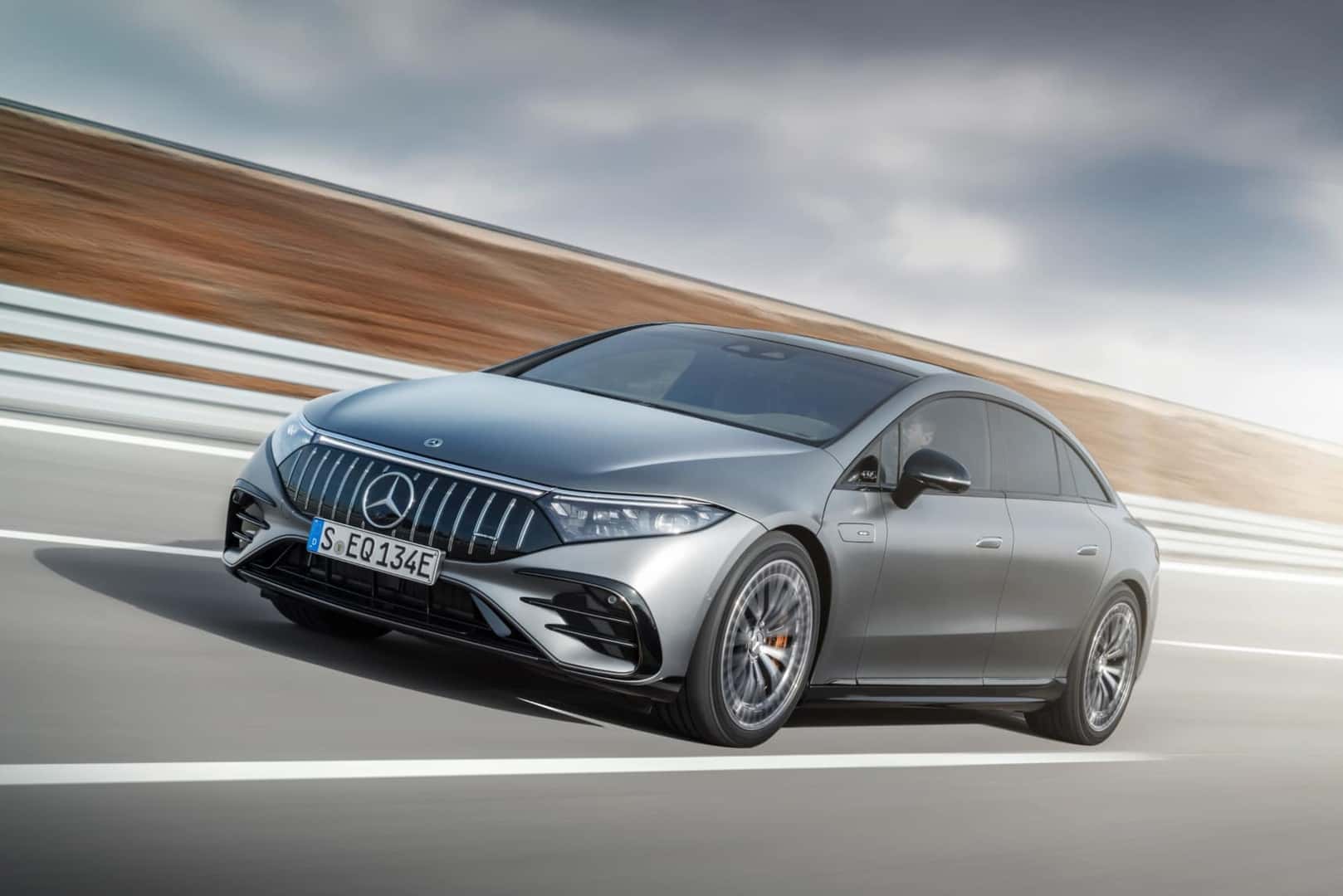 This week, Mercedes-Benz scored a big win, as the EPA (Environmental Protection Agency) released the automaker's official range estimate, right behind the start of their deliveries for the 2022 EQS flagship. The single-motor RWD model, which has an output of 329 horsepower for the 450+, got a 350-mile rating from the firm, with a AWD version, which is powered by a 516 hp dual-motor on the 580, received 340-mile rating. The 450+ has a starting price of $103,360, (plus destination fee), while the RWD 580 begins at $120,160, (plus destination fee).
Although EV shoppers of this car brand are likely enthused that AWD models get a small penalty of 10 miles, other shoppers might compare these figures to other manufacturers such as Lucid and Tesla, especially if the miles per charge is the main deciding factor.
Only two weeks ago, Lucid made headlines when it received its EPA rating of 520 mies, which is currently the industry's best, and only a few days before the start of production in Casa Grande, Arizona. The Air sedan's Dream Edition Performance model will provide up to 517 miles, which offers just as much power than the Dream Edition Range: 1111 horsies versus 933. At the same time, Tesla's Model S Long Range has a rating of 405 miles, while its Model S Plaid receives a comparable figure to the Mercedes-Benz EQS, with an estimated 348 miles.
Be that as it may, range isn't everything regarding luxury electric sedans, especially considering that they're usually not the only cars used in a household. More often than not, vehicles used during long road trips are relied upon by other types of vehicles. Despite this, comparing these range figures between the automakers, while also considering the price is hard not to do.
While Lucid and Tesla are certainly worthy competitors in the range segment, car makers like Porsche and Audi will have to watch their back. The Audi e-tron GT is being promoted with a 238-miles range, while Porsche's Taycan 4S receives a 227-mile rating. Both of these EPA numbers only reach half the range of the Lucid Air, a figure that will stick out like a sore thumb, once the Air car production starts in the coming months. 
Moreover, the Long Range Tesla Model S, hasn't listed a great deal of deliveries compared to its other models, which means that a revamp may be needed in order to keep up with Porsche, especially Mercedes-Benz, since it's known for having one of most advanced interior design and technologies on the market.
Given that an assortment of electrics are on the market or set to arrive, it may not be long before the automotive industry will start to emulate what happened to personal computers in the 90s, with technological advancements coming at such a rate  that waiting for a new model to arrive was ultimately worth it, since it more advanced in its overall speed and power opposed over current models.
As we said before, even if the Tesla and Porsche ultimately outrank Mercedes-Benz in their range, these days, interior gadgets are just as important, in which the German automaker has a reputation for providing the best that there is to offer and more, and if that's not a deciding factor, then we don't know what is.
When the time comes to purchase the 2022 Mercedes-Benz EQS, be sure to do it at Mercedes-Benz of Washington, we carry an extensive range of vehicles from the brand and various body styles and prices. Those who are interested in any of our vehicles can simply view our online new car inventory and chat with a representative for further assistance.
Photo Source/Copyright: Daimler Media
*European Images Shown