Mercedes-Benz Smaller EV Metris Van Is Comming To The U.S.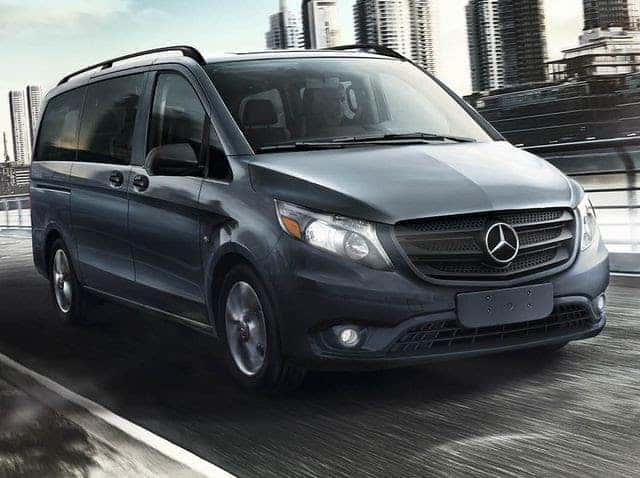 Mercedes-Benz has created an electric version of the Vito, a light commercial van that is named the Metris in America. At the time being, the EV Vito is generally sold in crowded European cities that enforce emission-free zones. Although the battery-operated van isn't scheduled to go on sale in the U.S at this current time, according to reports from Autoblog, a car news and reviewing website, that could possibly change in the following years.
"The feedback we're getting regarding our electric vans already in the market is consistently positive. Looking forward, we feel pretty bullish," explained Marcus Breitschwerdt, the head of Mercedes-Benz's van-building division, in an interview with Autoblog. We were quickly told by a company spokesman that nothing is set in stone yet. "We cannot communicate any decision here regarding whether we'll sell it in America, or when."
Regardless of whether or not the EV Metris doesn't arrive in the immediate future, it will still secure a lot of developments established by the remodeled Vito. Improvements to expect in the new Metris include a digital rear-view mirror and a new screen for the infotainment system. A particular feature Mercedes has dismissed for the U.S is the new turbodiesel engine that is available in Europe.
"We are pretty sure the gasoline engine is the right one for the time being considering the current market situation," answered the spokesman when asked about the possibility of seeing a turbodiesel-powered Metris land in America. Most of the model's American-spec rivals are available only with gasoline engines, too.
The company went over all of its components in various markets by providing gasoline, diesel, and electric options but there could be more to come. Yahoo News suggested that Mercedes should consider a hydrogen-powered van, in which Breitschwerdt responded by saying that they are considering this as an option and then stressed that Mercedes needs to be flexible in terms of the engines and powertrains it offers to meet ever-changing global demands "and all types of electrification are under consideration."
The second-generation Citan is the succeding new model that we will see from the Mercedes-Benz van segment. This is the company's smallest model and it is battling it out in the same segment as the Ford Transit Connect. As it has before, it is being developed through a collaboration with Paris-based Renault, it's French sibling dubbed the Kangoo. The chances of Renault bringing its version of the van to the U.S are about slim to none, but still, Breitschwerdt would not discount selling the badged-model along with the Metris and the Sprinter should the demand prove to be there.
"It's certainly not the next thing to happen. But, as you said, the American market is shifting towards what you called 'European-style vans.' If we look into the general trend analysis, which points to further urbanization, the use of connectivity, online sales, and demand for instant delivery, then I certainly do believe a smaller delivery vehicle could right away get an important place in such a world. Once that time comes, we will be ready, but at this point we're certainly not there yet," he affirmed. We expect the next Citan will break over by the end of 2020.
Mercedes-Benz of Washington
Whether you are a business owner who needs cargo vans for in order to deliver products or a regular citizen with a large family that needs a lot of space, the 2020 Mercedes-Benz Metris is an efficient, reliable, and stylish vehicle that is perfect for your needs.
Mercedes-Benz of Washington has plenty of different Metris vehicles that are up to date and affordable. Prices typically range roughly from $35,000, (plus destination fee) to $40,000, (plus destination fee). Visit our dealership site in order to check out our inventory and speak with an online representative for assistance.
Photo Source/Copyright: Car and Driver