Mercedes-Benz Takes Us Truckin' With The 2020 Brabus G-Wagon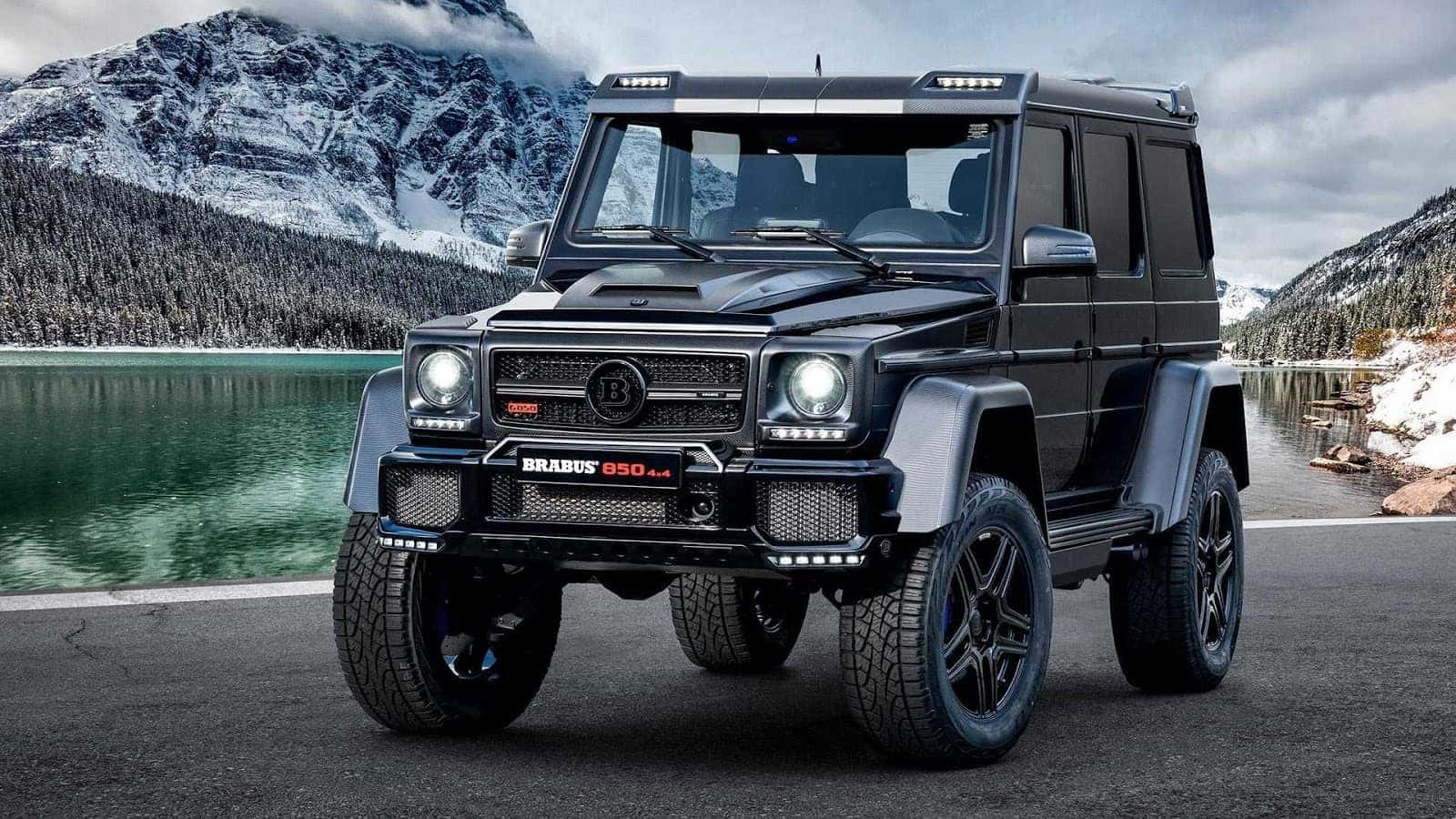 This year, due to the growing concern of the COVID-19, a type of coronavirus, the Geneva International Motor Show was canceled. Regardless, Brabus was revealed to be one of the wonderfully zaniest, most over-the-top new Mercedes-built models of 2020. This year the 800 Adventure XLP truck made its debut, an AMG® G 63 to be exact. This remarkable vehicle comes with a custom pickup bed, has more power and torque, portal axles, and an optional comrade as a drone for continuing the one's journey through the air.
The 4X4 AMG® G 63 is certainly not a modest truck…but then again is Mercedes ever modest? However, Brabus's grand design kind of humbles the G 63 a bit. Quite a few years have passed since the G 63 AMG® 6×6 pickup wandered around the earth and movie screen alike, which could be a reason as to why Mercedes reasoned that the G-Class could use a pickup bed and used that as the kickoff of 2020's Aventure truck.
Creating the G pickup was by no means an easy thing to do, there's a lot more involved than simply cutting off the rear rood and body and eliminating the rear seats. First, Brabus had to expand the ladder frame by 27 in (69 cm) and wheelbase by 20 in (50 cm) in order to support a functional bed. It then entrusted its CSP business division with building out the bed structure as well as the steel floor, carbon composite sidewalls, steel rear cabin wall with heated windows, and side-opening tailgate. The floor is completed with Flexiteek to bring the perfect combination of rugged utility and refinement, while bed bars and floor tie-down rails to aid in transporting the gear.
The pickup bed can be described as suitable, but the real kicker is the on-and-off-road performance. The PowerXtra+ engine can crank up to 789 horsepower with a 4.0-liter biturbo V8 engine from 577 horsepower on Mercedes-AMG® G 63. The torque is more than optimal by 737 lb-ft with (4×4) (clocks a) 4.8-seconds 0-62 mph (100km/h) time.
Down under, portal axles, modified front independent and rear solid-axle suspension components, and 22-in Monoblock HD wheels give the 800 Adventure a ride height over 19-in (49 cm). Drivers will be able to alter ride height and fine-tune suspension settings with a Brabus ride control system shaped the specific new suspension setup.
Brabus also gifts the 800 Adventure XLP with an abundance of jewels and pearls, from the carbon fiber power-bulge hood, through the fender flares and extended-wheelbase running boards, going back to the attractive carbon logo panel on the tailgate. Mercedes has added front and rear skid plates and offers a front brush guard and 9,900-lb (4,500-kg) winch.
The 800 Adventure XLP is a pretty impressive package, as its an out-of-this-world tuner car and even can push 800 an impressive horsepower G-wagon. There's also an optional Wingcopter drone flying around the truck and bed-mounted landing pad. The Wingcopter fly up and land vertically, carry up to 13 lb (6 kg), speed up to 150 mph (240 km/h), and travel distances up to 75 miles (120 km/h). Brabus says that it imagines it transporting food, medication and supplies to remote locations a seemingly unattainable even with a 800-hp 4×4 on portal axles.
The 800 Adventure XLP starts at $429,900,(plus destination fee) but for those who just can't wait for delivery can buy the First Edition model for $634,800, (plus destination fee) with special leather and Alcantara interior. It's optional to add-on winch, roof rack and Wingcopter of the First Edition model for up to $734,900, (plus destination fee).
Mercedes-Benz of Washington
Although Mercedes isn't usually known for its trucks in the same way as the off-road adventure vehicles, it's still known for its high quality and ability to navigate "tough roads". If you visit Mercedes-Benz of Washington, you'll find a slew of amazing high-powered vehicles in our inventory. Feel free to chat with an online representative if you have any questions.
Photo Source/Copyright: motor 1