The Mercedes EQV Has A Snowy Day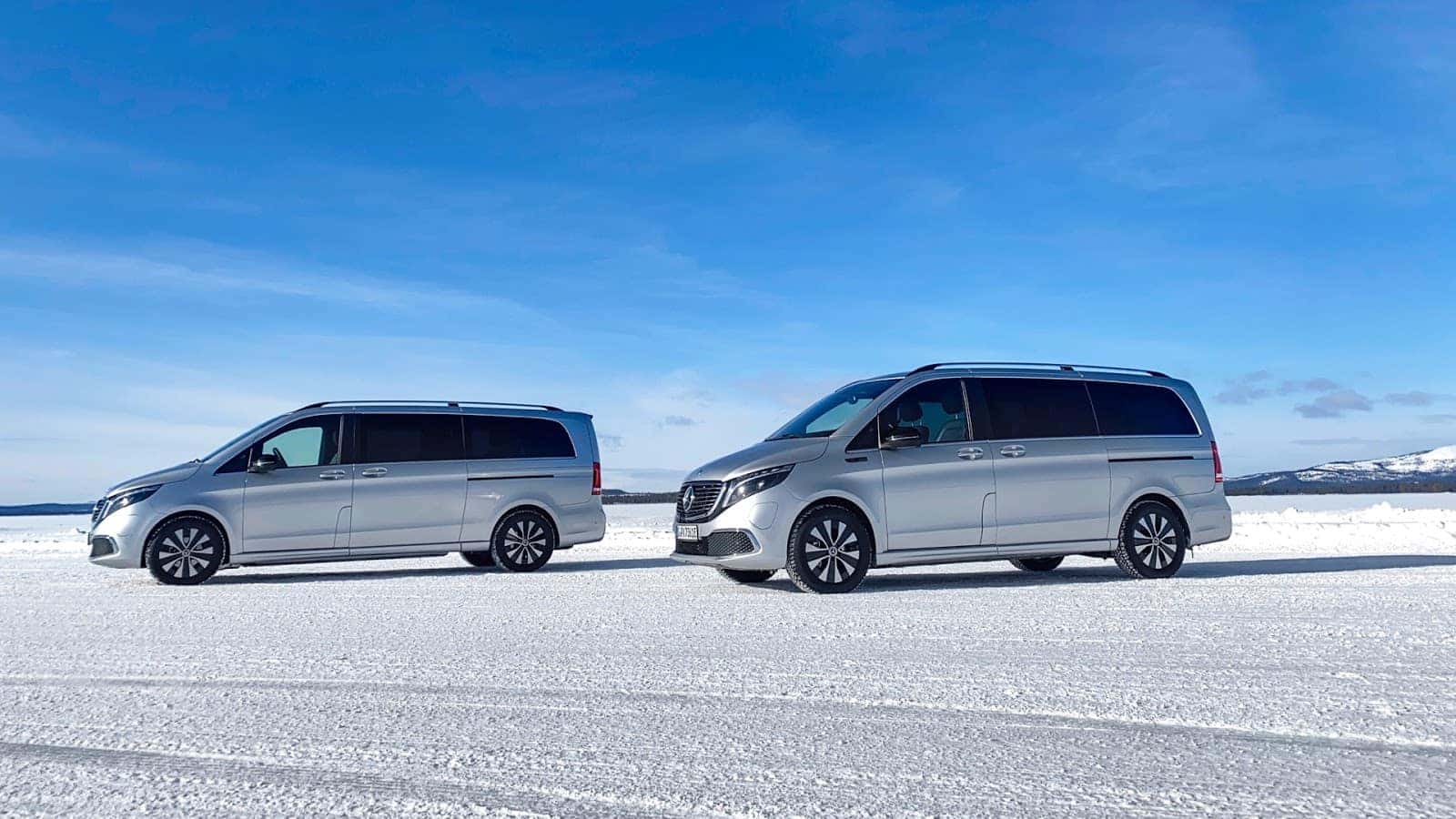 In advance of a scheduled European market launch in the later-half of this year, the Mercedes Company decided to demonstrate the cold-weather performance of its EQV electric van. Several weeks were spent by engineers testing the EQV in Arjeplot, Sweden, a town inside the Arctic Circle that is the location of choice for a lot of automakers to perform cold-weather tests.
It's standard procedure for testing programs like this for most prominent automakers since they make certain that their vehicles will work in a multitude of conditions. However, it has not yet been confirmed if the EQV will arrive in North America but the company hasn't rejected the possibility of sales in the states.
The EQV's showcase is a bold reply to the Volkswagen ID Buzz, an electric van that parallels the classic Microbus and is scheduled to start production in 2022, tells us that there might be a strong craving for the new Mercedes model. On the flip side, the EQV is a front-wheel-drive and this could taint its attractiveness in North America, where there is a strong desire for all-wheel-drive and all-wheel capability.
Conversely, Mercedes said nothing but great things about the EQV's low-mounted battery pack and its impact on handling in winter conditions. It uses a 100-kilowatt-hour lithium-ion battery pack in its longest-range form which allows it to have 250 miles of range on the European testing cycle. A comparable range estimate for the North American testing cycle will likely be a bit lower.
The luxury EQV is prepared with DC fast charging using the Combined Charging Standard. According to Mercedes, 80% of a charge can be achieved in just 45 minutes. Also, 204 horsepower and 267 lb-feet of torque are produced by a single electric motor with a top speed at 99 mph.
The EQV will go on sale in the latter half of 2020 and will be available as a 6-, 7-, and 8-seater, it will also have cargo arrangement.
Mercedes predicts that half of its global products will be plug-in hybrids or all-electric by the year 2030, this includes 10 EQ-family EV's launching through 2022. The EQV will be followed by the compact EQA, then the EQE, which is a bigger model that would become rivals with that of the Tesla Model S.
In Europe, the EQC model is already on sale but it won't arrive in North America until next year. Mercedes held up its launch in the states so that it can focus its sales in Europe, where harshened emissions standards, therefore, pressuring automakers to concentrate on EV's.
Mercedes-Benz of Washington
Although the wait for the EQV may be a while, John Sission Motors currently has a variety of different Mercedes models that are up-to-date, have advanced technology, and are family-friendly…or if you prefer speed-friendly.
Those who are interested in any of these models can view our Mercedes inventory on our website. When you find something that feeds your car hungry appetite, feel free to speak with an online representative for further assistance.
Photo Source/Copyright: Green Car Reports
*European Images Shown