The New "Baby Benz" is Worth Every Penny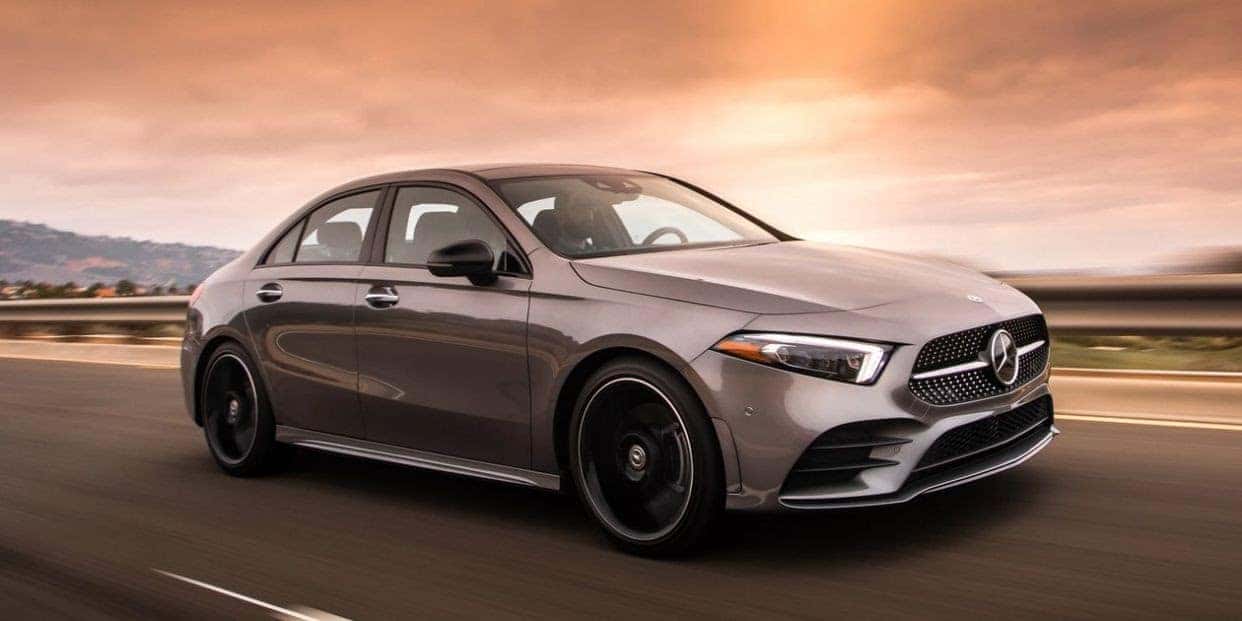 At long last, the A-class has now landed in the United States as it was previously only in Europe for some time.
In 1984, a smaller, quicker Mercedes-Benz was also launched and called the 190E but picked up the nickname of "Baby Benz"; Eventually, it progressed and grew, becoming the model today known as the C-class. This time the Mercedes-Benz USA decided it was time to bring a smaller sibling: the A-class.
Drive
The new A-class will have a front-wheel-drive instead of a rear-wheel drive, thus breaking the decades-long practice. It can also come in an all-wheel-drive via the Mercedes-Benz 4MATIC® system if a buyer chooses, though most drivers wouldn't notice one way or the other which way the wheels are moving.
The sedan proves to have a very stable and consistent drive, and overall is very easy to control. It has top-notch suspension as well as turbo torque, giving the car a much better kick.
The design isn't too shabby but rather quite the opposite, it mimics the previous designs of the larger Benz models.
Transmission
The turbocharged 2.0-liter four-cylinder engine makes 188 horsepower, which doesn't particularly make it a powerhouse for drag racing but these models are made to give what a driver needs without the need for theatrics.
The standard transmission in the A 220 is a 7-speed automatic.
Exterior
Many models come in darker colors, like night-black with a matching interior. However, colors such as Jupiter Red, Polar White, Denim Blue Metallic, and much more are also available, which gives this sedan a much cleaner and refined look.
Interior
The seats are very comfortable. The supporting power seats have comfort levels that can be adjusted, making it ideal for those in long commutes or road trips.
In terms of the internal features, the A-Class comes with simple and user-friendly technology such as Apple Car Play on a widescreen display, as well as Android Auto on all trims.
Even more advanced features include the adaptive cruise function, it allows the vehicle to steer, stop and go in traffic, as well as slow for an offramp. Additionally, the Baby Benz has a safety sensor to protect hearing before a crash and parking assistance.
These autonomous features reflect the current plan of the Mercedes-Benz company to slowly incorporate "self-driving" functions into newer models and infusing autonomous cars onto the city streets, but that's for a much later date.
Price
It should be expected, as with most cars from exclusive brands, options and packages can make the price after negotiations escalate fast. The A 220 starter price is just under $33,000 but can potentially increase to $50,000, as there are so many options for this model.
Target Audience
This car is recommended for a younger crowd, who often gravitate towards luxury and tech, without having to drive something too big. With its good looks, light handling and adequate fuel economy, this new A 220 is sure to give any sedan a run for their money. This type of model definitely proves a more first-class kind of feel and is perfect for those who value the overall experience of a car.
For more information, please visit Mercedes-Benz of Washington.